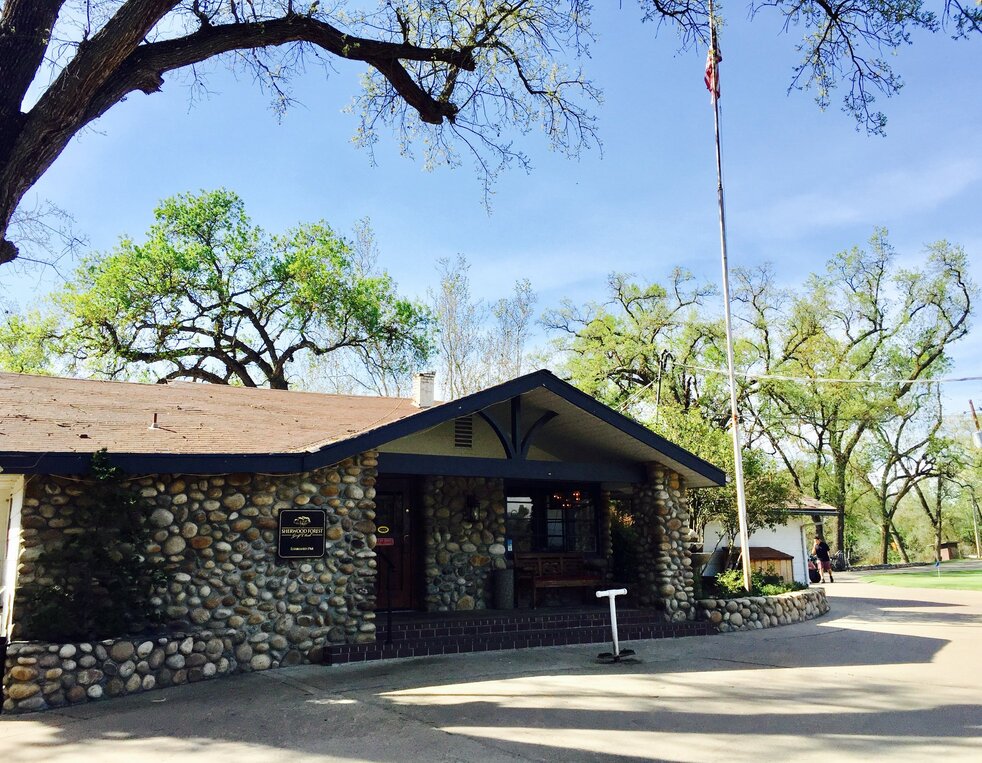 Hang around the Sherwood Forest Clubhouse for a few hours and you'll see there is always something fun going on.
Please note we have moved our Pro Shop and Grill operations outside during the onset of COVID changes in March 2020 and will remain outside until further notice (weather permitting). With the many changes, both our customers & staff feel it is more safe and inviting being outside. We also offer seating along the river to help you enjoy the view! Additional merchandise and our regripping station are available in the clubhouse.
In the Pro Shop, the experienced golfers and those just beginning the game will find a large selection of name brand clubs and accessories. While it is certainly possible to find just the right shirts, hats and bags, our staff has placed the emphasis on stocking the very best clubs from manufacturers like Titleist, Mizuno, Taylor Made, Callaway and Odyssey. Once you've selected your clubs, Sherwood's staff will fit your new equipment to match your swing…and optimize your game.
And after you've given those new clubs a good workout on the course, you and your group will be able to kick back and talk about the game in the Clubhouse. We offer a great selection of beers, wine and sodas, along with burgers, chicken breast sandwiches, breakfast burritos and our very popular garden salads and cold-cut sandwiches. And if you are out on the course weekends, be sure to keep a lookout for Sherwood's Beverage Carts, which roam the grounds all day with plenty of cold drinks available when and where you need them most!